Small Fry Activities
Tons of fun for everyone!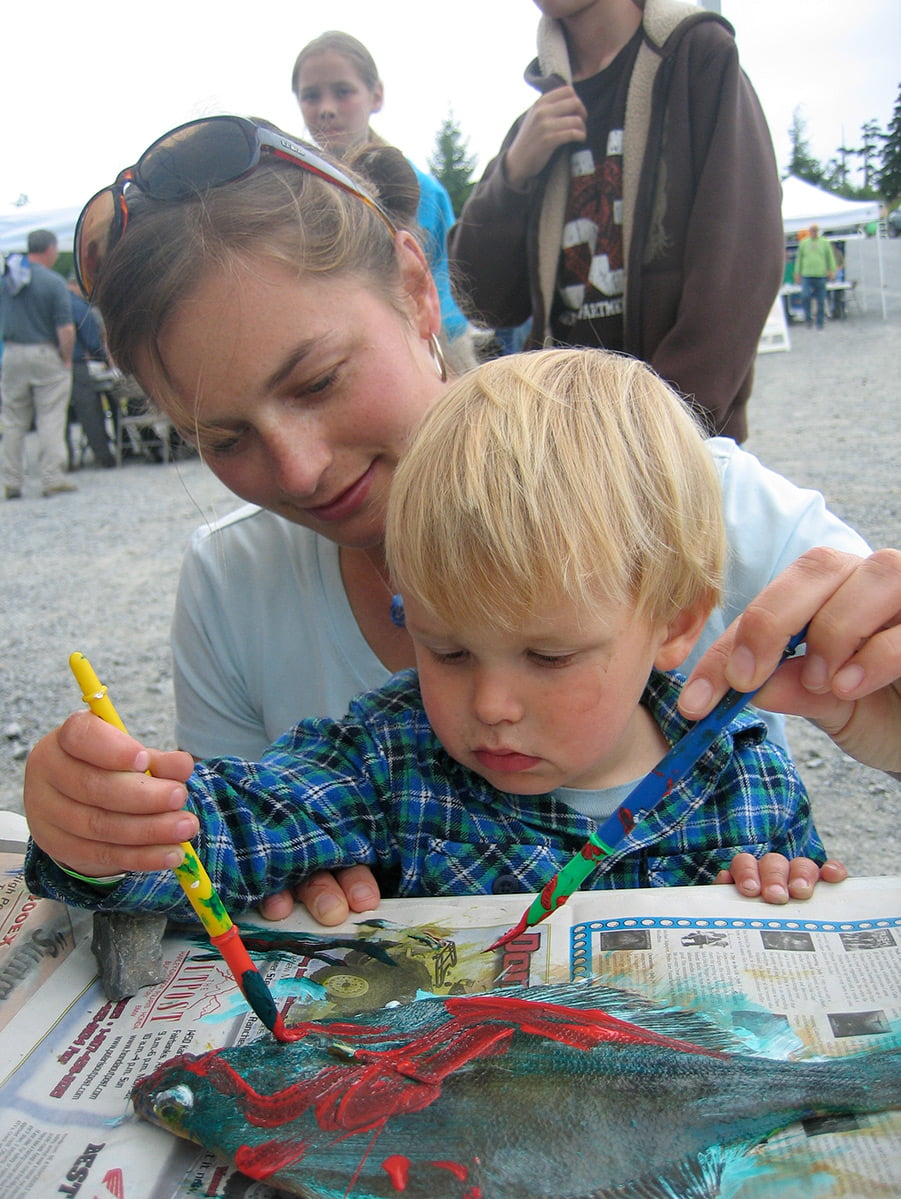 There's Tons of Fishy Fun for Everyone!
Small Fry is all about getting our youngest community members involved in celebrating what sustains us – Salmon and Art. Coordinated by the Prince William Sound Science Center, Small Fry is full of fun and educational activities hosted by a variety of local organizations. Check out all the fun, hands-on activities for the young and the young-at-heart at Ski Hill on Saturday from 3-5pm and throughout the entire Salmon Jam week. Admission to Small Fry events is included with your Salmon Jam ticket, available for purchase online or at the gate (free for kids 6 and under).
Here is a preview of what you will find during Salmon Jam on Saturday 3-5pm:
Fish Printing (Prince William Sound Science Center)
Carnival Games (Cordova Community Medical Center)
Mock Archeology dig (U.S. Forest Service)
Earthquake Simulator (Cordova Prepared)
Fire Department obstacle course, educational games (Copper River Watershed Project and PWS Regional Citizen's Advisory Council), cookie decorating, and so much more!
If the Small Fry activities on Saturday aren't enough for you, check out the events happening around town throughout the week: