Salmon Jam Music Festival is a summer highlight for many Cordovans and visitors. There's always good food, a hopping dance floor, lots of neat arts and crafts booths, and a packed beer garden. But that's not the only reason Salmon Jam is great. It's also the annual fundraiser for Cordova Arts, a non-profit group of local volunteers that works year-round to bring arts and culture to our small but vibrant community.
Last year's headliners included Chicago roots reggae band, Akasha, and Anchorage's BEER MONEY. With the best of roots reggae, cutting edge grooves, and rich vocal harmonies, Akasha is powerfully authentic but also accessible to the contemporary ear. Dubbed "the quintessential bar band" by Anchorage Press, BEER MONEY is guaranteed to get you moving. Attendees wore their dancing shoes because roots and rock, reggae and R&B charged the dance floor with spontaneous improvisation from these jazz-trained players.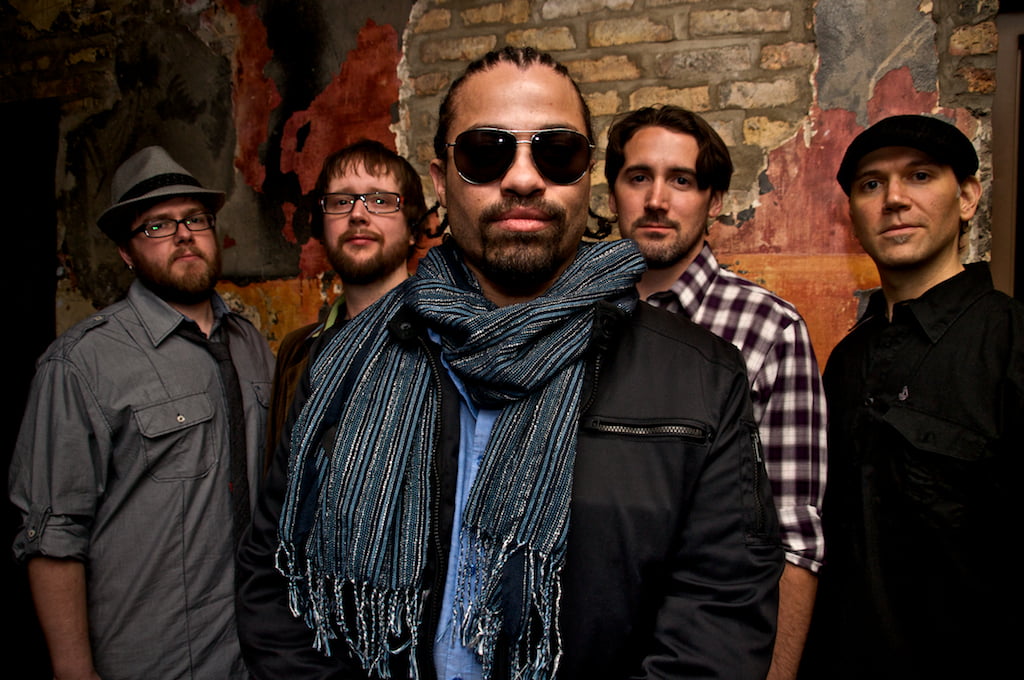 Salmon Jam also collaborated with 4H Music Camp this year to bring award-winning Colorado bluegrass group, The Railsplitters, and Alaska's sweetheart, Anna Lynch to the Salmon Jam stage. Aloha Bluegrass, a Hawaiian band originating from Alaska, and Memphis singer/songwriter Brandon Taylor performed along with many other artists from across the country.
Local and regional musicians are welcome to download the Performer Registration form  and email it to clong@ctcak.net. Whether you're performing or not, we hope you'll join us for a weekend of great music  July 17-18 at Mt. Eyak Ski Area in Cordova, Alaska.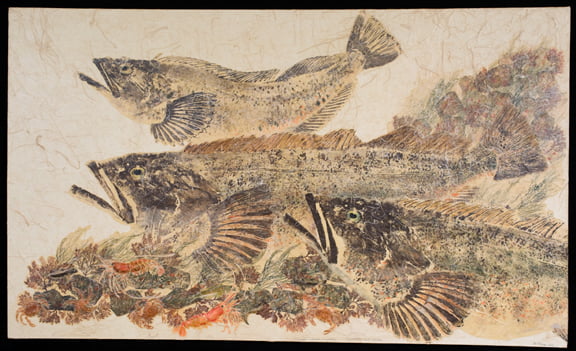 Small Fry
How did fishermen record the size and species of their catch in a time without cameras? Fishermen in Japan during the 19th century used rice paper, sumi-e ink, and brushes to capture their trophy catch. Gyo (fish) taku (impression) is a traditional Japanese printmaking technique.
Nowadays we call it Fish Printing and this year, you can join the PWS Science Center educators and make your very own Gyotaku using salmon, squid, rockfish, or starfish on July 19th from 1-3pm at Mt. Eyak Ski Hill along with several other fun and educational events for kids and families.
How to Gyotaku:
Carefully paint a fish over the soft belly, the hardness of the gill covers, the scales and fins, and lastly the delicate eye.

After your fish is painted, place a piece of muslin over the fish and gently press on it, trying hard not to smudge the paint.

Once completed, lift the muslin to reveal you very own Gyotaku.
Other FREE family activities include casting practice, fillet demonstrations, tasty salmon treats to eat, and otolith & bug fun!  Kids Activities will also be available during Salmon Jam Music Festival at Mt. Eyak Ski Hill starting at 7pm both Friday and Saturday night.
For information on this year's events, visit our Schedule page.